XHD HMMV-K
Out of stock
Overall Length: 9.0 in.
Blade Length: 3.9 in.
Handle Length: 5.1 in.
Blade Thickness: .187 in.
Handle Thickness: .680 in.
Liner Thickness: .090 in.
G-10 Thickness: .125 in.
High Rise Checkering Backspacer with Rear Impact Grooves: .250 in. Titanium
Liners and Lock : .090 in. 6AL4V Titanium
Hardness: RC 57-59
Blade Steel: S35VN
Finish: Stone Washed
Weight: 9 oz. (over ½ lb.)
Bearings
Order your X-HD HMMV-K Now
In the year 2003, I designed and built a custom knife called the HMMV­K. It was the biggest, strongest, most heavy duty knife I had ever made. It was so well received that we decided to make a special run for the Emerson Collectors Association. We only made 64 of them. The knife became a highly desired collectible model with after market prices soaring into the thousands of dollars.
There were many who wanted one but were unable to obtain one.
We are pleased to announce the first of our new XHD Series grade of knives, the XHD (Extra Heavy Duty) HMMV­K or X-HD HMMV-K.
Long before the popularity of Mid­Tech knives, we made one that if it were a fighter would be a bare knuckle boxer, a no holds barred fighter that would be the heavyweight champion of the world. And now with a number of technical upgrades the HMMV­K is ready to roll again. I hope you're ready for it. Once again we will make the most rugged and the strongest knife ever produced by Emerson Knives.
Talk about overkill, you're going to need to reinforce your pockets to carry this one around. Weighing in at 9 ounces, that's over a half pound, it is a true heavyweight, and it packs the punch to prove it. The S35VN blade on this knife is the classic Emerson tanto design. It is .187 (3/16) inch thick and sharp as a razor.
The titanium liners and lock are a full .090 inch thick and the lock face features a replaceable steel insert for long life and wear durability. The handles are a full .125 in. (1/8 in) thick and are textured NASA Certified Black G­10 laminate.
The knife features the now legendary Emerson "Wave Opening Feature" and a full .250 in (1/4 in) thick titanium backspacer for hammering and smashing purposes. The lines of this knife are austere, Spartan and abrupt, certainly not made to be pretty. Is this the knife I'd wear if I were taking my wife to the movies? Probably not…well maybe.
The best way to describe the XHD HMMVK is like this. If this knife were an animal it would be a Rhino. If it were a hammer it would be a 15 pound sledge. The Emerson X-HD HMMV-­K is a man's knife and most certainly not for the faint of heart.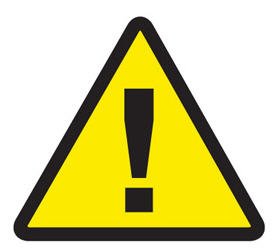 WARNING: Cancer and Reproductive Harm – www.P65Warnings.ca.gov
Material & Grind
Handles
G-10
Blade
S35vN Stainless Steel
Finish
Stone Washed
Specifications
Overall Length
9.0 in.
Blade Length
3.9 in.
Handle Length
5.1 in.
Blade Thickness
.187 in.
Hardness
57-59RC
Weight
9.0 oz.