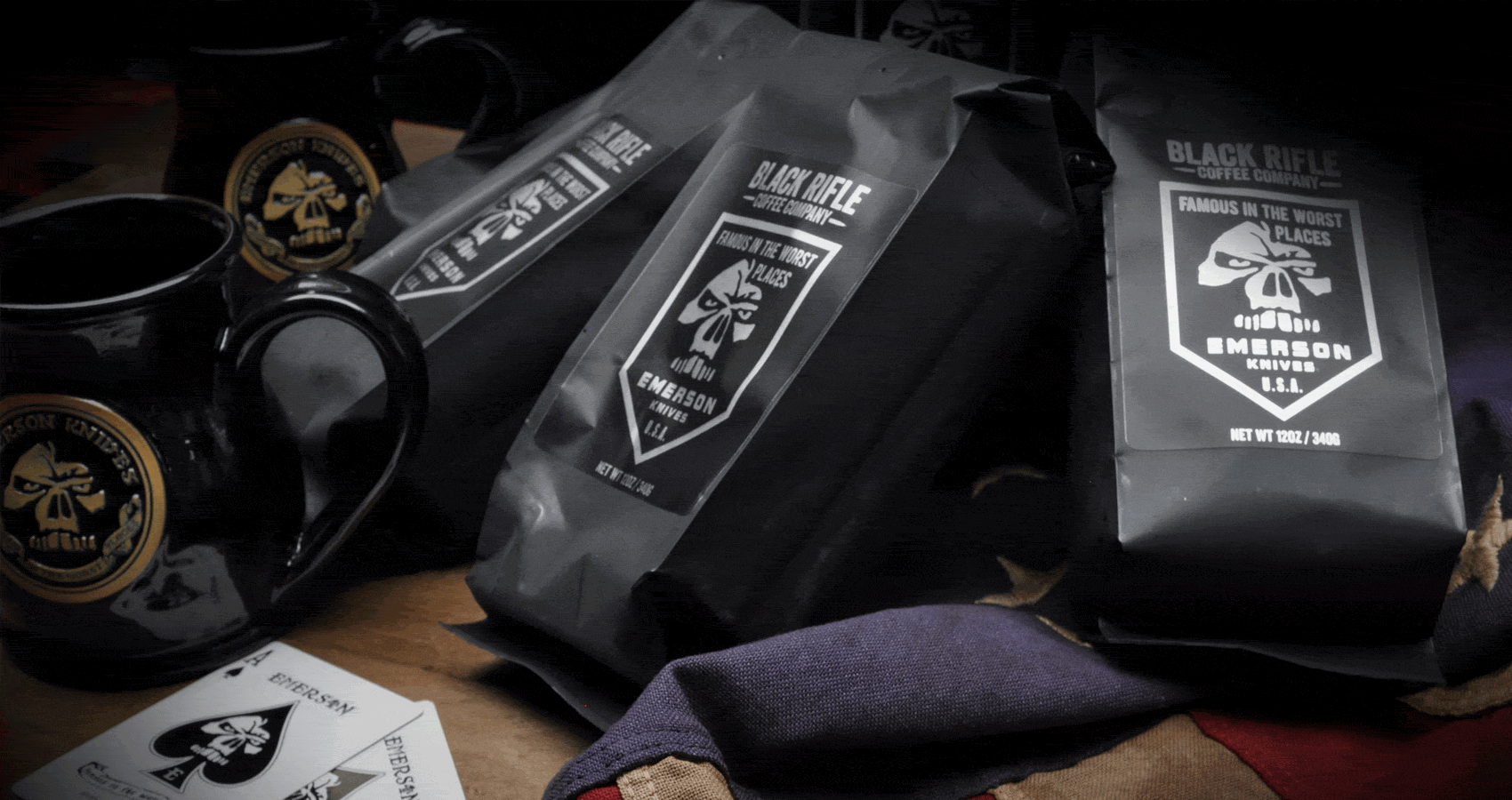 Emerson Knives  &  Black Rifle Coffee Company  Team Up
Emerson Knives is teaming up with the great folks over at Black Rifle Coffee Company. Who are they? BRCC is a veteran owned and operated coffee company out of Utah that produces premium, small-batch roasts to order.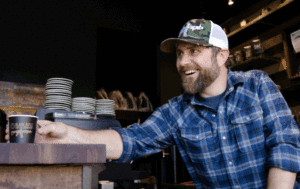 Founded by veteran Evan Hafer, BRCC is proudly conservative. As he says himself, "I started Black Rifle Coffee Company to provide high-quality, roast-to-order coffee to the pro-2A and veteran communities. Between deployments to Iraq and Afghanistan, I worked to refine both my coffee-roasting skills and my firearms skills. I have spent over a decade researching coffee, refining my roast profiles, and (of course) drinking what I roast. Black Rifle Coffee is quite literally the combination of my two favorite passions. I take pride in the coffee we roast, the veterans we employ, and the causes we support."
Emerson  
x

  BRCC   Coffee

We are offering Black Rifle Coffee Company's CAF Blend for a satisfying cup of joe. It's not too weak, but not too strong.
Details
This is what happens when you turn the mad scientists loose in the coffee lab with 100% Colombian Excelso beans. The only roast worthy of its name, it's designed for the coffee lover who needs to pull out all the stops. This contains twice as much caffeine as the average cup of coffee.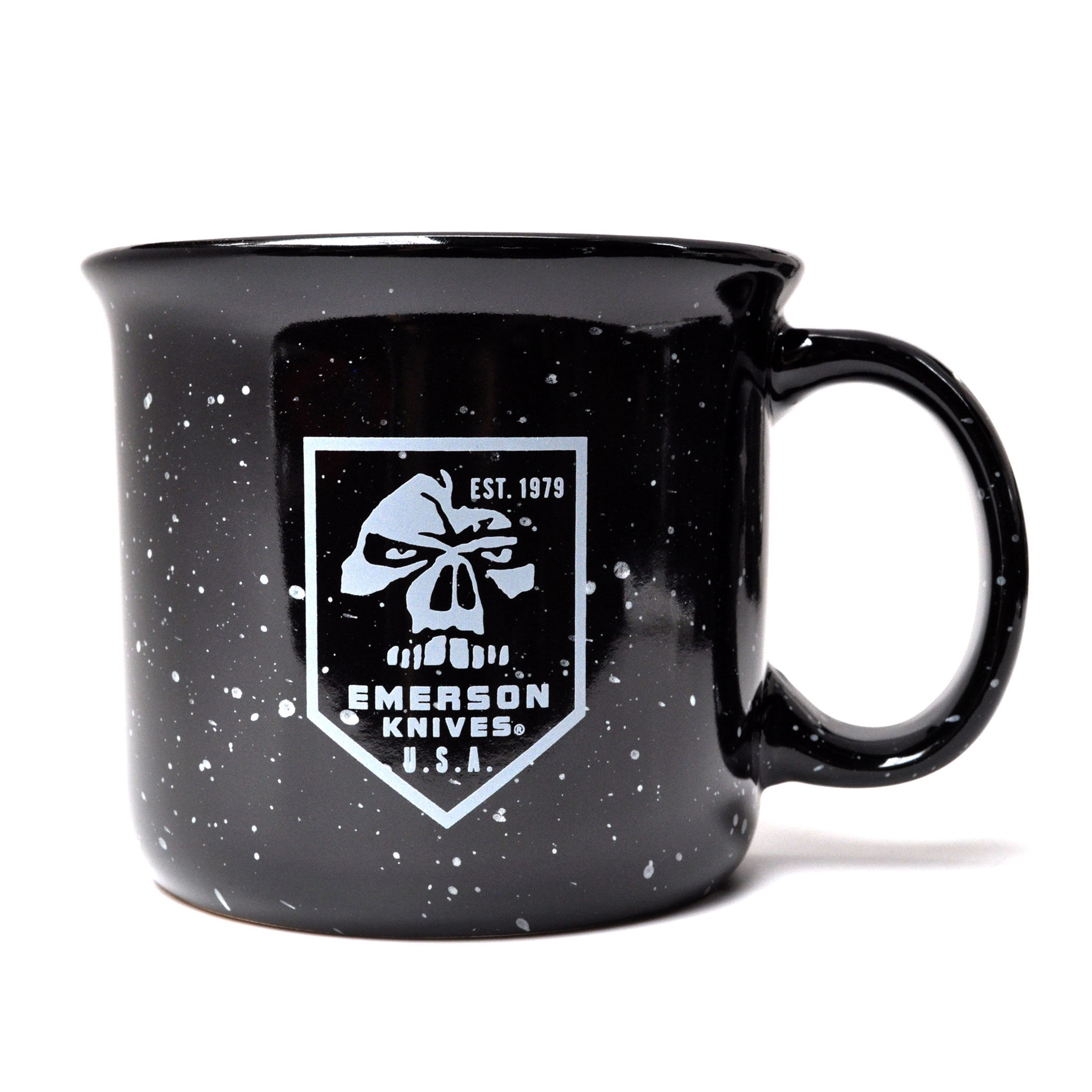 Don't Forget Your Mug!
You can't have Emerson Knives Coffee without an Emerson Knives Coffee Mug! Our new 15 oz. ceramic camping style coffee mug is the perfect companion to your Emerson Coffee.
Details
15 oz. uniquely curved ceramic
Smooth molded ceramic composite
Glossy camping style finish
High curved grip for easy grab-n-go handling
Want both? Buy the Emerson Coffee Bundle for a better value!
Let's Stay In Touch!
Sign Up For Our Newsletter
[contact-form-7 id="22050″]