We reserve the right to refuse service to anyone. 
*WE DO NOT DO SERVICE, WARRANTY WORK OR SHARPEN ANY KNIVES THAT HAVE BEEN CUSTOMIZED OR ALTERED OUTSIDE OF OUR FACTORY AND OR WERE NOT MANUFACTURED BY EMERSON KNIVES, INC.
OUR GUARANTEE
Thank you for choosing Emerson Knives. With our warranty service, we guarantee that you can be assured that the finest in design technology, materials, and workmanship have been used so that your knife will give you long lasting service and use.
Your Emerson knife is guaranteed against defects in material and workmanship and has a limited lifetime warranty. This guarantee is voided if the knife has been abused beyond normal wear and tear or used beyond what are considered to be normal parameters for a folding knife. We hold discretion on whether to repair or replace damaged or defective items, and we reserve the right to replace old or out of date parts with new parts as necessary.
***DO NOT SHIP YOUR KNIFE IN AN ENVELOPE**** INSURE YOUR PACKAGE*** FOR ADDED PROTECTION YOU CAN TAPE YOUR KNIFE INTO THE BOX.
CARE & MAINTENANCE
Minimal care is all that is required to insure the maximum potential that your knife can provide for you. For tips on how to care for your Emerson go to our Frequently Asked Questions page.
Your Emerson knife is built to withstand the rigors of extreme use, but it is a knife, not a chisel, screwdriver or hammer and it is not intended for use as such. This knife is a cutting tool and is not designed for throwing. Do not use it in that capacity.
WARRANTY
Implied Warranty
Emerson Knives, Inc. will not be responsible for careless handling, unsafe use and assumes no responsibility for incidental or consequential damages, with respect to economic loss or injury to property. Some states do not allow the exclusion for limitation of incidental or consequential damages, so the above limitations may not apply to you.
For help filling out your Service/Repair Form, please refer to the article Anatomy of an Emerson Knife.
PLEASE NOTE****
DUE TO A RECENT  INFLUX IN LOST PACKAGES WE RECOMMEND SHIPPING KNIVES BACK TO US USING UPS OR FEDEX ONLY.
IMPORTANT:
*WE DO NOT DO SERVICE, WARRANTY WORK OR SHARPEN ANY KNIVES THAT HAVE BEEN CUSTOMIZED OR ALTERED OUTSIDE OF OUR FACTORY AND OR WERE NOT MANUFACTURED BY EMERSON KNIVES, INC.
*We do not service Emerson collaborations such as Emerson Kershaw, Benchmade, Protech or Multitasker*
SHIPPING YOUR KNIFE FOR SERVICING
***DO NOT SHIP YOUR KNIFE IN AN ENVELOPE**** INSURE YOUR PACKAGE*** FOR ADDED PROTECTION YOU CAN TAPE YOUR KNIFE INTO THE BOX.
Please package your knife securely in bubble wrap, packing foam or other padding to ensure that the knife arrives unharmed to our factory. Please do not over tape or make your knife so secure that it requires us to dig out, cut out or pry open a package. Most importantly, please take note of your tracking confirmation number when shipping your item to us so that you can know if your knife has arrived safely. 9 times out of 10, when the package is marked delivered, it means we have it. You do not have to call so long as you have included your email address in your Service/Repair Form. You will be emailed a Check-In report stating that your knife has arrived and other general information.
Should there be any issues with payment, shipment, or eligibility for warranty servicing, the customer will be contacted by one of our customer service agents accordingly. If you are unsure if your knife is eligible to be serviced under warranty then you can call our offices to find more information.
**For international warranty service we require that shipping charges are paid by the customer. Please include payment information with shipment.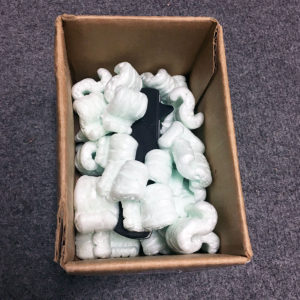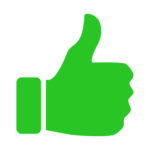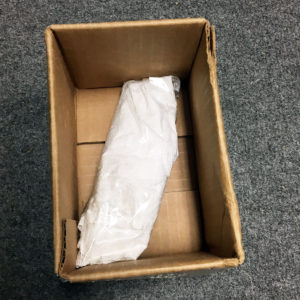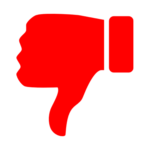 SHIP TO:
Emerson Knives, Inc.
ATTN: REPAIR
1234 254th Street
Harbor City, CA 90710
Phone: 310-539-5633
Fax: 310-539-5609
***FOR THE SAFETY OF OUR EMPLOYEES, PLEASE DO NOT SEND YOUR KNIFE IN THAT CONTAINS BLOOD. WE WILL CHARGE A $100 HAZMAT FEE FOR ANY KNIVES SENT TO US WITH BLOOD. ***
RETURN AND EXCHANGE POLICY
Return Policy/Restocking Fee
You are subject to a $20.00 restocking charge as well as shipping cost for the return of any items to Emerson Knives for refund. If you did not purchase the item directly from Emerson Knives Inc.,  you must return it to the store you purchased it from.  The purchased item must be returned to us within 7 days of receipt of order for refund/exchange. Returned items will undergo a thorough quality inspection upon arrival.  Returns must be in new, unused condition and include ALL original box with original paperwork. A copy of your Emerson Knives invoice must be included with your return/exchange with an attached note explaining the reason for the return or exchange so that we may address the issue immediately. If you received free shipping with your order, the actual shipping cost will be debited from your refund upon return.
We do not refund additional services such as Drill & Taps.
COUNTERFEIT WARNING
If you purchase an Emerson knife from any other source outside of Emerson Knives, please be aware that there are counterfeits now on the market. We have received several obvious counterfeits sent to us for warranty repair (it figures). PLEASE BUY FROM REPUTABLE DEALERS ONLY!
COUNTERFEIT GOODS NOTICE
(a) If a knife returned for warranty work is found to be an actual or suspected counterfeit or replica item, Emerson shall have the right to impound the knife for further investigation of its authenticity. Emerson shall not be liable to you, or anyone else, for payment of the price of any suspected counterfeit knife under investigation. If Emerson, in its sole discretion, determines that the knife you returned for repairs is a counterfeit, Emerson has the right to permanently impound and/or destroy the knife. Knives determined to be counterfeit will not be returned to you.
(b) Emerson shall have the right to conduct destructive examinations to verify the authenticity of any knife Emerson receives which it suspects to be counterfeit. Emerson shall not be liable to you, or anyone else, for the price of any knife destroyed by examination if it is later found to be a counterfeit.
(c) Emerson's investigation may include the participation of third parties or governmental investigative agencies as required by law. By sending in your knife for repair, you agree to cooperate in good faith with any investigation conducted by Emerson, third parties, and/or governmental agencies, including, but not limited to, cooperating with investigations to identify the seller or source of the counterfeit goods by providing the name, location, and other identifying information about the seller.
Sharpening Recommendations

We recommend that you sharpen your Emerson Knife the old fashioned way, on a bench mounted stone or diamond lap. The chisel ground blades should be sharpened on the beveled side only, and never sharpened on the flat side. You may remove the burr on the flat side by laying the blade flat on the hone and lightly touching the blade keeping it flat. Finish by stropping both sides on a piece of leather mounted on a hard flat surface.  Never use a motorized or power driven sharpening device. It will ruin your blade. We will factory sharpen your knife if you prefer for $5 per knife. Just ship, insured to us with $19.00 for shipping (Contact us for the shipping price if outside Cont. U.S.) and sharpening.
Resources:
The Emerson Knife Anatomy | Understanding your knife.
Sharpening your knife | User tutorial
PURCHASE HANDLES SEPARATELY
If you wish to purchase a new set of colored G-10 handles for your Emerson knife, we require the following:
Please specify in the notes section of the 'warranty service/repair form' what color for handle replacement.
The entire knife must be sent to us for proper fitting (we will ship your original handles back). We do not send out replacement handles in the mail.
This is for specific standoff models only. We do not have replacement G10 colored handles available for backspacer models at this time. Please see the list below for specific models and colors. If you send your knife in for any color or model not listed below, you will be responsible for return shipping costs so please read carefully.
It is up to our discretion if any parts must be replaced while be serviced. Emerson Knives, Inc will not be held responsible for damage or loss of custom parts such as custom thumb buttons, pivot bolts or clips. (I.e Steel Flame, etc. )
Only unmodified knives can be sent to us for service *WE DO NOT DO SERVICE, WARRANTY WORK OR SHARPEN ANY KNIVES THAT HAVE BEEN CUSTOMIZED OR ALTERED OUTSIDE OF OUR FACTORY AND OR WERE NOT MANUFACTURED BY EMERSON KNIVES, INC.
Please call us with any questions.