Special Edition Blue & Red Line Products
The Blue Difference
When a soldier deploys onto a battlefield he knows he will be facing an enemy and that he can shoot to kill that enemy. When a Police Officer deploys into the field he never knows if he will be facing an enemy or an innocent. Every time he answers a call it can go good or it can go bad. When it goes bad a Police Officer must face the toughest decision any person can ever face. Do I shoot or do I not? It is his decision alone. He is not following orders. He is making his decision on events that happen in split seconds and in the blink of an eye can mean the difference between life or death for himself or others involved. It is the toughest decision any man or woman could ever be forced to make and they never know when they will have to make it.
Thank God for those brave souls who are the thin blue line between order and anarchy, between innocent victims and the predators.
Thank you for the thankless job you do every day in every way.
God Bless the Blue.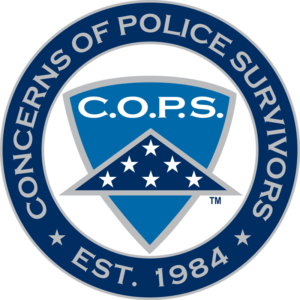 A Portion of the sale of each Blue Line T-Shirt and Knife will be donated to C.O.P.S. Concerns Of Police Survivors
Concerns of Police Survivors (C.O.P.S.)
"Each year, between 140 and 160 officers are killed in the line of duty and their families and co-workers are left to cope with the tragic loss.  C.O.P.S. provides resources to help them rebuild their shattered lives.  There is no membership fee to join C.O.P.S., for the price paid is already too high.
 C.O.P.S. was organized in 1984 with 110 individual members.  Today C.O.P.S. membership is over 54,000 survivors.  Survivors include spouses, children, parents, siblings, significant others, and affected co-workers of officers killed in the line of duty according to Federal government criteria.  C.O.P.S. is governed by a National Board of law enforcement survivors.  All programs and services are administered by the National Office in Camdenton, Missouri.  C.O.P.S. has over 50 Chapters nationwide that work with survivors at the grass-roots level."
The Red Difference
Fire is the most destructive and terrifying force in nature. It is in our nature to flee from the danger of fire. Yet there are those who don't flee that danger and never will, the firemen and firefighters who willfully go forth into that danger to save and protect us. They have loved ones and families too, but they still muster the courage to attack and fight the all consuming force of fire and all too often many have made the ultimate sacrifice while selflessly protecting our families and loved ones. Without their sacrifice and efforts, we can all stand the chance of losing everything that is dear to us. They are our protectors and they deserve our thanks, our loyalty, and our support.
Thank you for the thankless job you do every day in every way.
God Bless the Firemen and Women.

A Portion of the sale of each Red Line T-Shirt and Knife will be donated to The National Fallen Firefighters Foundation
Congress created the National Fallen Firefighters Foundation to lead a nationwide effort to honor America's fallen firefighters. Since 1992, the non-profit Foundation has developed and expanded programs that fulfill that mandate. Our mission is to honor and remember America's fallen fire heroes and to provide resources to assist their families in rebuilding their lives and work within the fire service community to reduce firefighter deaths and injuries.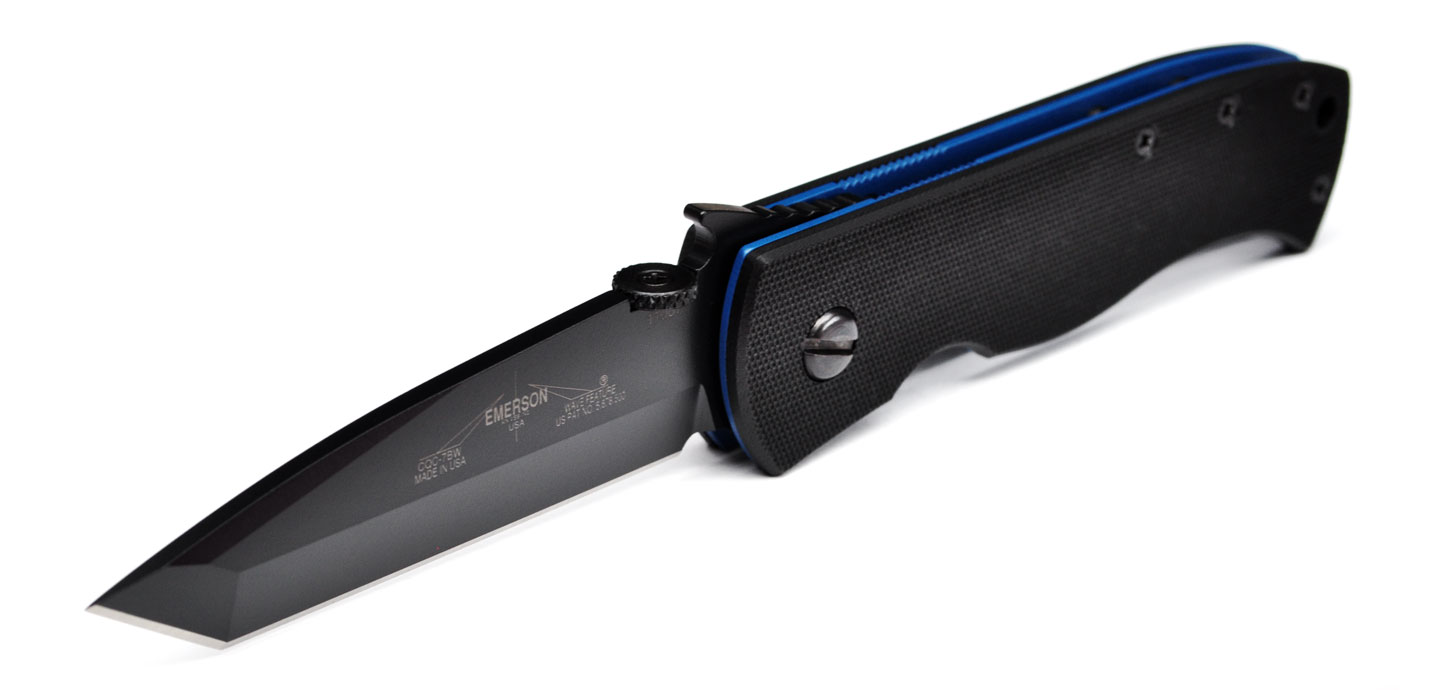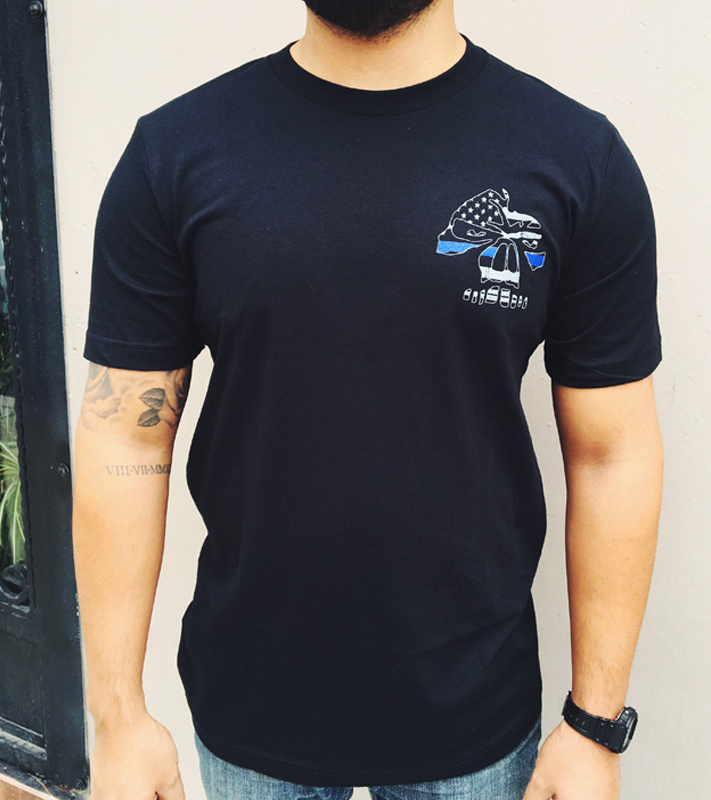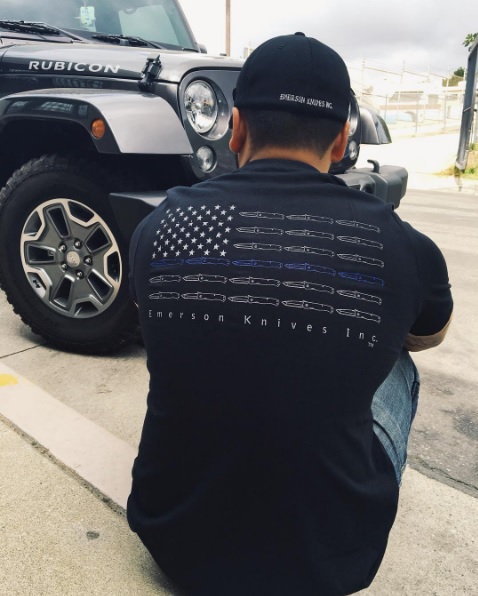 Don't Miss Out!
Be the first to know about Limited Edition products
Sign up to be the first to know about  our
newest items, limited edition and special notifications.