Tim Kennedy and Emerson Knives
A Collaboration Between Ernest Emerson and Tim Kennedy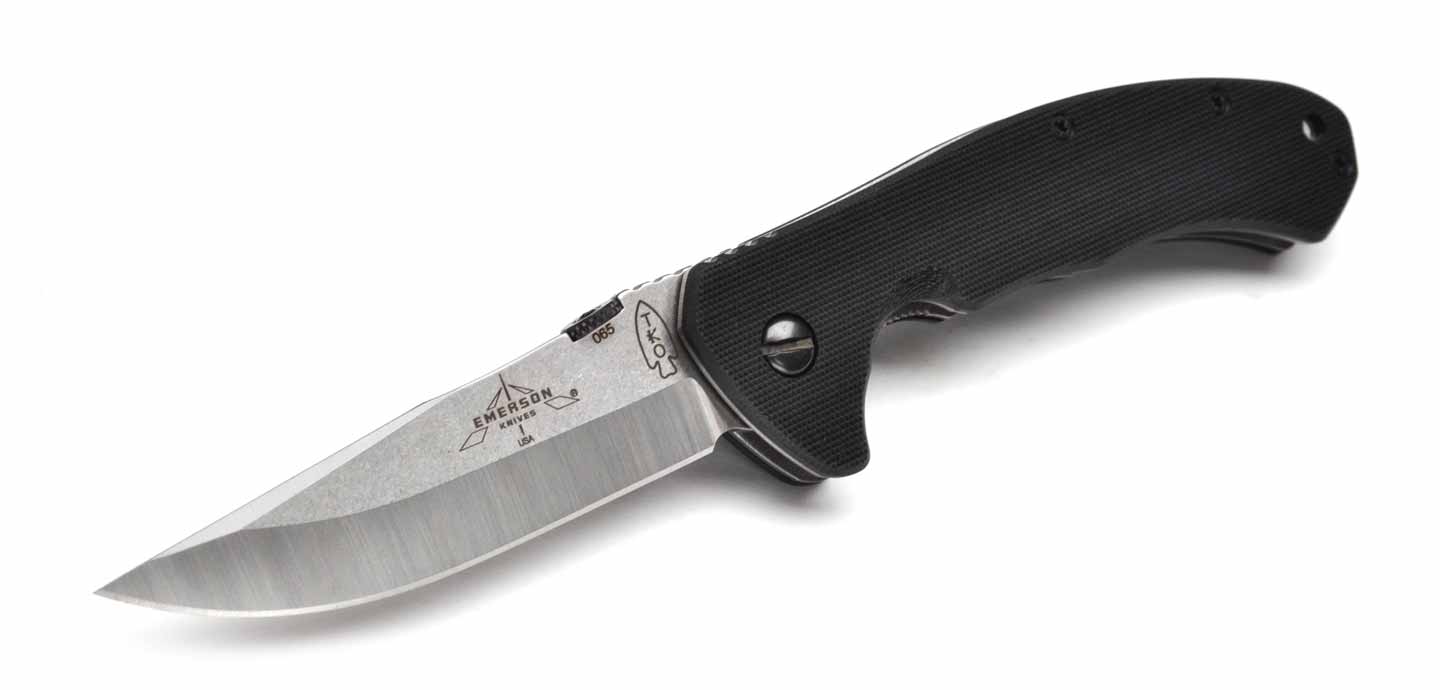 We are very pleased to announce a very important knife collaboration with Tim Kennedy. Tim is as close to a Renaissance man as anyone I've ever met. Here is just a brief overview for the few who might not know of him. He is a former US Army Ranger and Special Forces Operator – Green Beret, a former Professional MMA and UFC fighter, Combatives instructor, tactical trainer, television personality – Hunting Hitler, Hard to Kill as well as Warriors, Deadliest Warrior, and The Ultimate Soldier Challenge. Tim still travels to the world's hotspots to train and equip soldiers engaged in active war zones. He is and always was "The real deal."
As for me, I just make knives. Fortunately, it's for the very same circles of Warriors.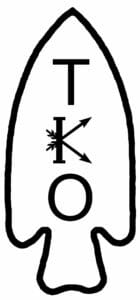 So we got a call one day from Tim Kennedy to see if we were interested in working on a collaborative project with him. There was only one answer – Yes.
I remember telling Tim at the beginning of the project to understand that we don't make fancy and we don't make gadgets. "I design hammers with a sharp edge." If you can live with that, we can make your knife. Tim replied not only can I live with it, it's the exact reason I came to you.
And so it started. Now in all honesty, this was not the easiest of projects we've undertaken. Tim happens to be one of those damn perfectionists. But I get it. It's that attention to detail that keeps you and your teammates alive when you are deployed downrange. Actually, this project was a lot of fun right out of the gate.
We are very proud to introduce the Ernest Emerson/Tim Kennedy TKF-1 (Tim Kennedy Folder). And it was well worth the effort.
The knife features a 3.8-inch wickedly pointed blade – "stabby" as Tim described it and an extremely comfortable and secure handle with a deep choil to prevent your hand from sliding forward under extreme stress – "Emerson Ergonomics" at work.
So this is a knife that returned me to the mindset and comfort zone where I have always felt at ease. Designing and building knives for those that venture forth into harm's way.
Tim likes the knife and I really like the knife. So for what it's worth from two guys who might know a little bit about knives, we know you'll like it too. You can count on it.  The price for this combat beauty is $269.95.
P.S. There is a fixed blade coming too. Stay tuned.
Ernest Emerson
Tim Kennedy told me this very clearly. "The design of this knife had to satisfy two basic requirements. It needs to work both as a tool and weapon in a combat environment and secondly it needs to be a knife that any individual would be comfortable to carry, at all times."
That gave me just enough to work with.
In order to start satisfying those requirements I knew the blade had to be a marriage of utility, strength and weapon. The result is a blade 3.850 inches long for a razor-sharp length of cutting edge and plenty of penetration power. It is 1.100 in. high at its widest point (edge to spine) and is 1.25 inch thick. The blade design features comfortable yet functional jimping on the top of the blade and a thumb button opener for easy one hand opening even with gloves on. It features an upswept cutting-edge design with a gentle arc starting at the thumb button transitioning into a long, graceful, clipped topline creating a strong cross section all the way to the intersection at the tip and a very pointy ("stabby" as Tim calls it) overall design. The point is placed directly on the midline of the knife to create the most efficient use or transfer of power when it is thrust forward. The steel is combat proven 1.54 CM steel, heat treated to a combat proven hardness of 57 to 59 Rockwell, giving you a knife that has just enough flexibility, edge holding hardness, and ease of sharpening in the most extreme or handicapped, non-permissive environments.
The handle.
Tim also requested that the knife be comfortable and as safe in use as possible. The handle I designed features the Emerson signature, deep choil design to prevent the hand from slipping forward during extreme use and two comfort curves for finger placement, terminating at the bottom rear of the handle. It is a perfect example of the "Emerson Ergonomics" all Emerson designs are known for. The lock is premium aerospace grade 6Al4V titanium and the handles are hard use capable G10 with a medium checkered finish, which is impervious to water, oil, fuel and other liquids and fluids.
Tim was very specific about the overall knife size as it pertained to a hard use/combat knife. We both agreed that a folder as opposed to a fixed blade, needed to be a size that a soldier, police officer or civilian would be comfortable carrying, at all times – anytime – any place. If a knife is too big, too bulky, or too heavy, it's more likely to be in the glove box or on a shelf when it should have been in your pocket when you needed it, quick, fast and in a hurry. After all, always remember you don't get to choose when violence or emergencies occur, they choose you. The knife is 9.250 inches overall length and 5.530 inches when closed, fitted with a comfortable pocket clip so it should always be ready to deploy as your constant pocket companion.
So, the TKF folding knife design comes from two guys who know just a little bit about hard use knives and what a knife is supposed to do when you need it.
I think we nailed it. This design, both practical and tactical will serve the needs of any Soldier, Sailor, Airmen or Marine while also fulfilling the needs required by any law enforcement operator as well as any rugged, civilian, everyday use, carry needs.
Take my word for it. This knife will go down as another iconic Emerson combat/tactical design, because, as I have said many times before, "you just can't beat experience." And in this case, Ernest Emerson and Tim Kennedy have brought a boatload of it to this project. I would stake my reputation – and my life – on this knife.
Oh yeah – it's 100% made in America…right down to the last screw.
Use it, abuse it, just don't lose it.
| | |
| --- | --- |
| Handles | Black G-10 |
| Lock | Aerospace grade Titanium |
| Blade | .125 in. Thick  154 CM |
| Finish | Stonewashed |
| Grind | Conventional V Grind |
| | |
| --- | --- |
| Overall Length | 9.0 in |
| Blade Length | 3.8 in. |
| Weight | 5 oz. |
| Hardness | 57-59 RC |
| | |
Don't Miss Out!
Be the first to know about Limited Edition products
Sign up to be the first to know about  our
newest items, limited edition and special notifications.