Emerson Knives at the
9th Annual Gathering of the Usual Suspects Network
When:

August 31st – September 2 2017
Where:

Planet Hollywood | Las Vegas, Nevada
Lottery:

Friday September 1, 2017 @ 9PM (Trader's Cove)
The USN Gathering 2017 is finally here! It's that time of year again where knife collectors and USN Members come together to show off what they got.
As always, we will be holding a very special Custom Knife Lottery on Friday, September 1st at 9PM in the Trader's Cove. This year's lottery will have some very cool Zombie Green Balisongs handmade by Ernest Emerson.
For more information, click here.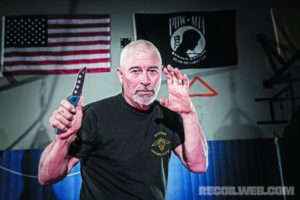 Here's your chance to meet Ernest Emerson live and in person at one of the two shows he attends each year. Bring your favorite Emerson Knife to be hand engraved by the man himself.
He is the father of the modern tactical knife and the mind who brought you all the Emerson Knives you know and love. Stop on by our booth anytime to meet the maker.
EXCLUSIVE
For the first time, we are offering a very limited edition hand made ceramic coffee mug by our friends at Deneen Pottery.
These special mugs are ONLY available to the first 50 people who show up to purchase at our booth. 
Note: These mugs are exclusive to the USN Gathering only!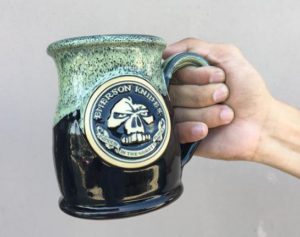 50 Exclusive Emerson Ceramic Mugs will be available. | First come first serve!
2017 USN Gathering Custom Knife Gallery





















Just Added:
Emerson Battle Axe & Tomahawk